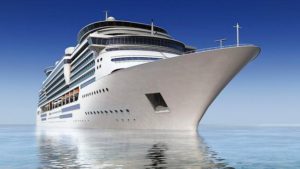 Have you or a loved one suffered personal injury in a cruise ship accident or in a cruise ship terminal?  You may have a personal injury claim and be entitled to compensation for your personal injury, medical expenses, lost wages, and pain and suffering.  Contact The Berman Law Firm, a Miami personal injury law firm, for a free evaluation of your claim.  
It is important that you quickly consult a personal injury attorney with experience in cruise ship accident injury claims.  There are special rules for cruise ship accident claims. For example, most cruise ship accident injury claims must be pursued within just a few months of the accident.  Most cruise ship accident lawsuits must be filed in federal court in Miami no matter where the accident took place or where you live, and you have a very short period of time to file your lawsuit. We have fought with the largest cruise lines and have won compensation for our clients' cruise ship accidents, and we want to help you.
If you are injured on a cruise ship or in a cruise terminal the most important thing you must do is notify the ship's staff right away.  You may need immediate medical attention, and the ship's security staff should investigate your accident.  
If you have suffered personal injury on a cruise ship contact The Berman Law Firm, a Miami personal injury law firm, to pursue your cruise ship accident personal injury claim.